"Winters" are when you can enjoy the most with parties and celebrations everywhere, but hair do's are a real mess. You can not easily decide what will suit your face and hair length. Imagine yourself getting ready from top to toe, but you don't have much time left to set up your hair the way you want them to look. So here we share seven Best Party Hairstyles For Women 2023 that can make you look astounding. The best thing about these hairstyles is that they can be done in a jiffy. Also, the hairstyles can be soothing for parties in addition to holidays. 
Seven easy hairdos you can try any day
The food is prepared, guests have started arriving, and you are bustling between getting your hair straight or curled. No need to panic when you can ace a messy bun look that goes well with every attire you adorn. To add the glam finish to this messy bun look, you can affix a few extensions that suit your hair color. The wings will add more volume and length to your hair, making the hairstyle appear more defined.
Want to create a drama-inspired celebrity hairstyle? First, grab some extensions that complement the original hair color because a party is incomplete without a babe-like girl giving a superstar appearance. The side dutch braid will call off astounding glances, and with a little more effort, you can make the waterfall look with upper forehead hair. The hairstyle seems complicated at first, but it takes only 10 minutes to get a touch-up finish.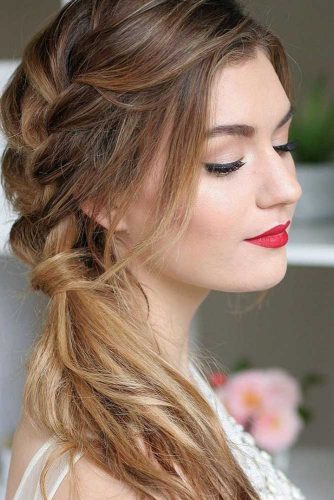 Creating bun hairdos is the least complicated and time-consuming one. For this hairstyle, part your hair into two ponytails, split each ponytail into two equal sections, twist them and put a rubber band at the end. Now turn these already twisted ponytails with each other. Spray a little amount of hair fixer, and you can also skip it if you want to get the most natural look. Finally, ensure to pin up the bun perfectly; losing two flicks at the front will make you look like a doll.  
Are you wearing a formal dress or a shirt at your party? The effortless fishtail updo can help you catch up with quick commercial parties after office hours. The hairdo will surely add a statement appearance to your outfit. All you need to do is create the fishtail braid in part two and wrap them all around the back head. Make sure to do this hairstyle with finishing, or it might look displeasing. 
An open hair hairstyle initially inspired by the Met Gala glances done by a few celebrities. The hairstyle looks regal and royal simultaneously and matches well with numerous outfit ideas. The hairstyle is perfect for any party. With curls done tightly and added with a shimmery ornament like a tiara or headband will complete the look. It goes super fine with an off-shoulder or strapless gown.
The hairstyle can take some time if you are a beginner, but the results will make you fall in love with it. Start with a down head by making three-strand braids, take some hair from the front and create a twist till the back. Then, pull the ends and secure them with bobby pins.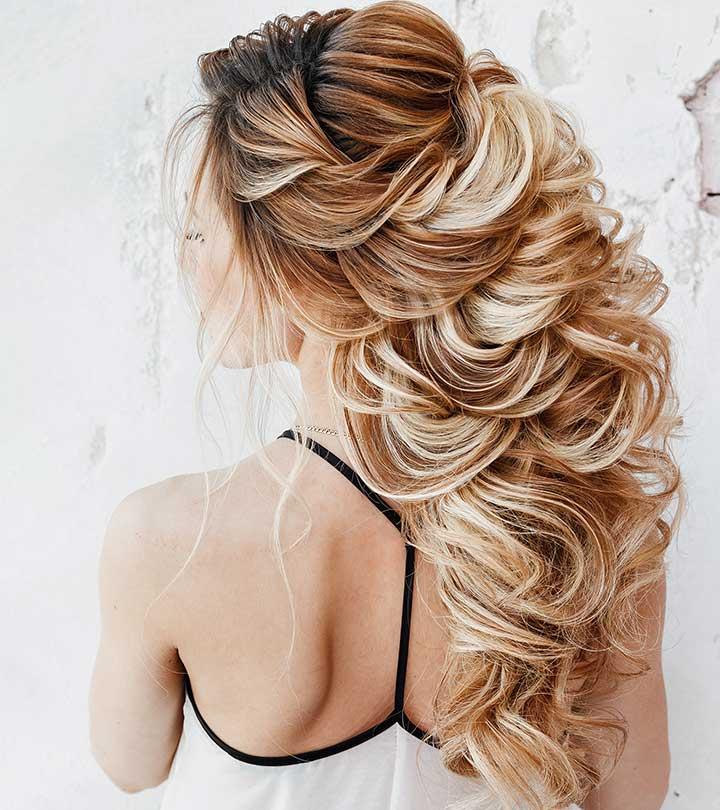 One of the most well-worn hairstyles by Gigi Hadid is these relaxed and loosened waves. The most significant benefit of this hairstyle is adding any outfit, accessories, footwear, and makeup to it. If you don't want to load much, add a pop of red to your lips and elegant drop earrings. 
These were some of the Best Party Hairstyles For Women 2023 that can look amazing on any face cuts and color complexions. You can read more about them at Trendiem.