Different individuals have different kinds of hair textures. However, one of the most complex hair textures is thin hair. Finding the right and appealing haircut for thin hair can be intimidating work in such a situation. But it is essential to maintain a good haircut that supports a nice hair density. Also, fine hair is much more prone to breakage and scants. Therefore, you should look for a fuss-free hairstyle with volume and bounce to revitalize the hair structure. Consequently, we have covered you with easy-to-maintain 2023 Haircuts For Fine Hair.     
The haircut perfectly combines delicate shape, colour, and texture for fabulous hair. You do not have to use many cleaners or heating products; you need to blow dry the hair, and you're ready to go. 
In this haircut, you will get a much-awaited beautiful bounce in the hair roots, making your hair look voluminous. A rough hand of blow dry and round brush with some strokes of fingers is your go-to hair regime. 
The haircut might not excite you on the first appearance, but it will make a place in your heart after some time. The haircut looks pleasing with the combination of messy layers and waves done in the fine blonde hair. 
You have heard of the bob; here comes the Lob haircut that looks gorgeous with fine hair textures. You can create a beautiful illusion in your hair by adding highlighting hues of different blonde tones. 
When having fragile hair, you can go beyond the rules. For example, with grey hair colour, you can add some beautiful subtle waves that can make heads turn around. 
Middle parting with a fresh new haircut is low-key the most underrated hairdo. When a beautiful long bob is mixed up with the central part, it makes the moment winsome. 
The popularity of the shag has dramatically increased in only a short period. Because it enables them to maintain their length while sporting a trendy haircut, many ladies adore it.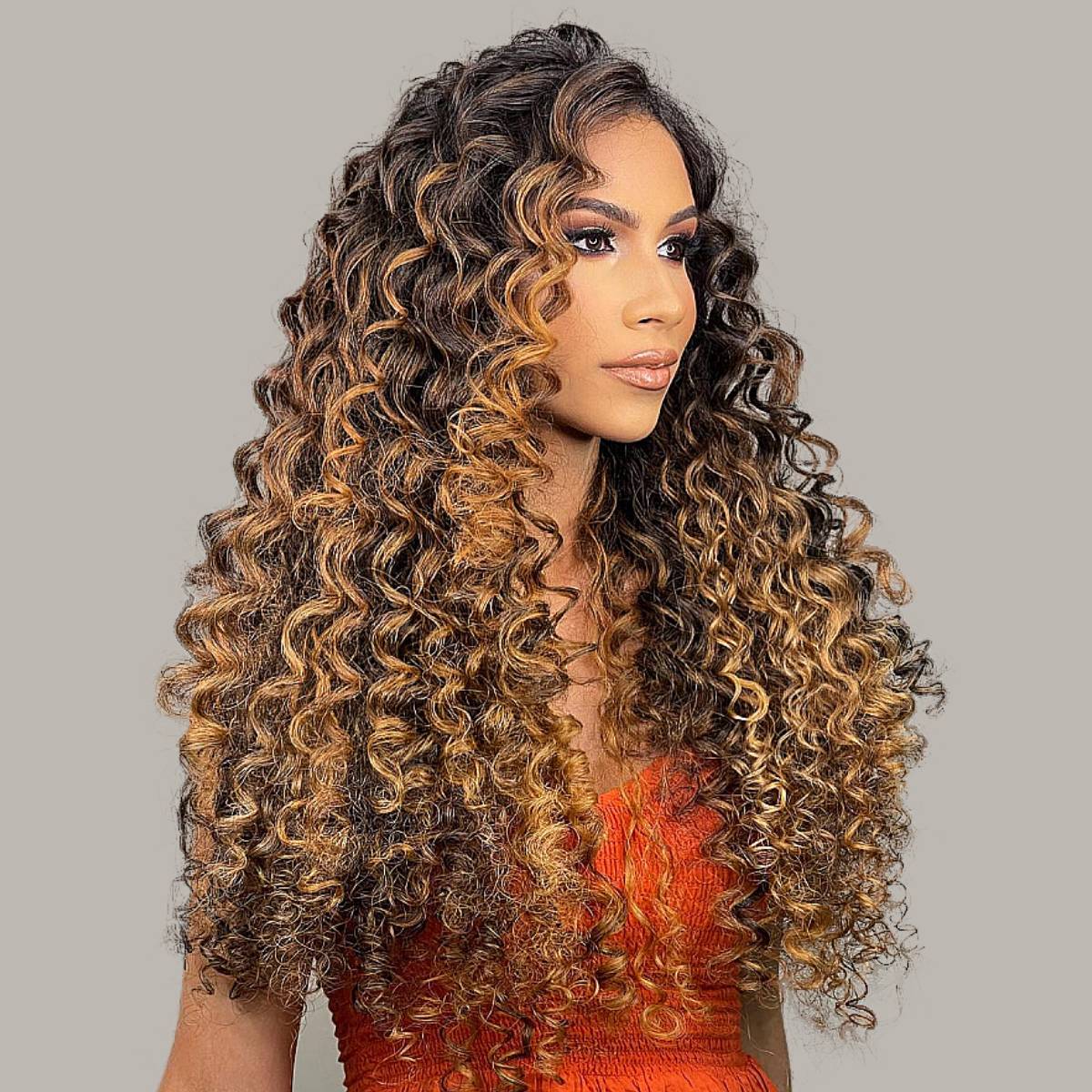 The ideal haircut should not be complicated; rather, it should be a style that enhances your face shape, hair type, and sense of happiness. But, of course, you can always go right with a long choppy haircut. 
Voluminous Blonde Haircut
When it comes to fine hair, the haircut is a total blowout. The haircut is done with the help of volumizing techniques that are usually favoured, especially if you're wearing a bob.
Long Feathered Bob with Bangs
This extended bob cut is expertly tousled to generate a voluminous shaggy look flattering for your hair type. Yet it's not exactly the conventional shag haircut for fine hair.
The graduated bob is the most outstanding choice if you have fine hair. Since you don't have to worry about overworking your fragile strands, the layers add volume without effort.
The untidy or messy beach waves, which are the epitome of bedhead meets chic, give the long, fine hair a significant improvement.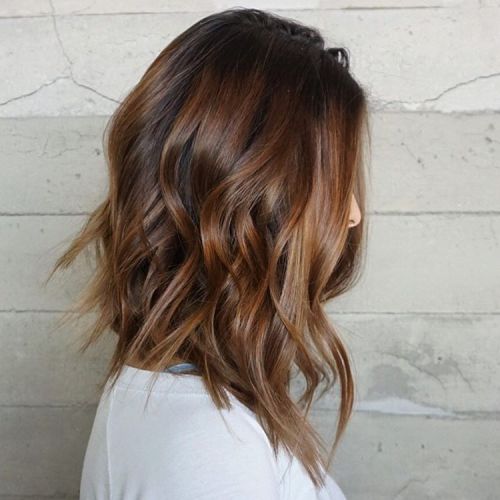 The choppy haircut is beautiful with bangs and a lovely delicate texture. But it would help if you were careful while getting the haircut. 
Raise your hands. Who all loves messy haircuts? The messy and curly bob can be your new go-to haircut, but only sometimes because you cannot always deal with frizz.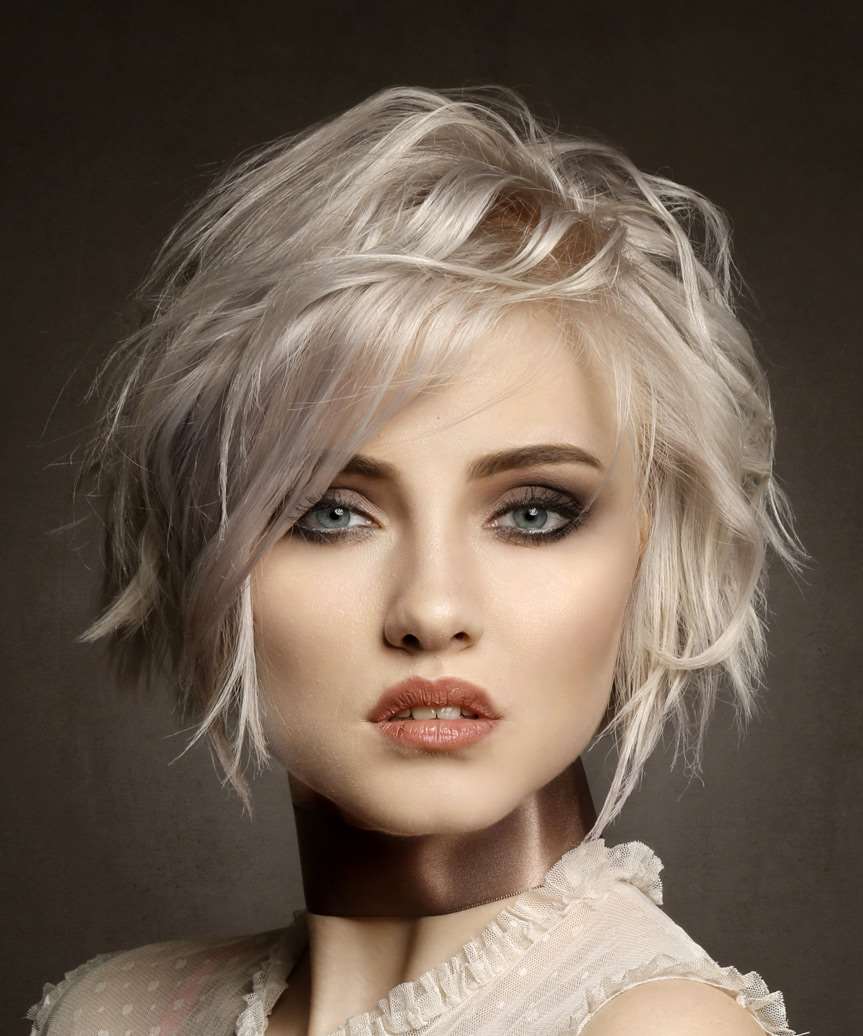 The bob cut should enhance your natural hair texture while being careful not to go against it if you have lovely, thin hair, and this one succeeds on all counts.
Its bob's form, angles, and skilful cut make it the perfect haircut for fine hair. Another distinctive feature is the metallic blonde balayage.
The chaotic look is a wonderful godsend since it doesn't have to look flawless and the extra texture gives the appearance of fullness as easy maintenance is preferable for fine hair.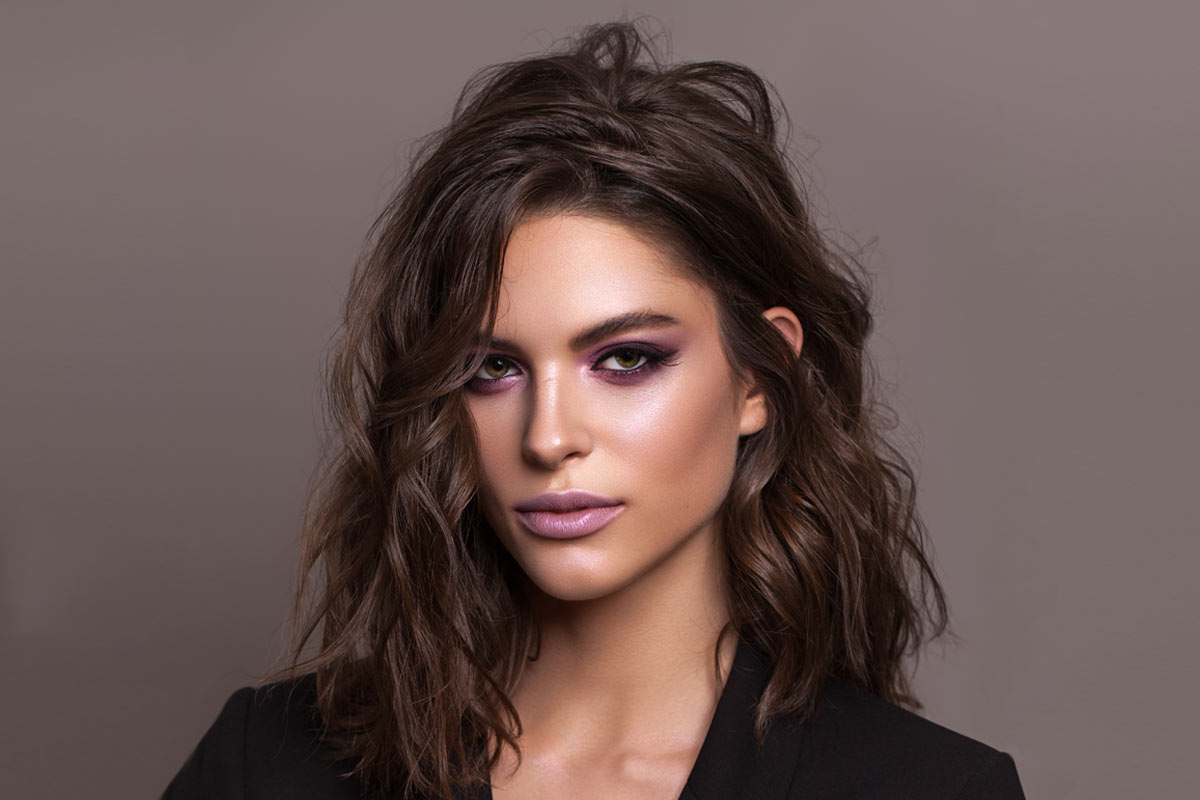 The longer, a messier haircut is what many stylish females are sporting, and it's easy to understand why. A short bob for fine hair may be somewhat more popular overall.
With or without bangs, texture or none at all, this choppy haircut is stunning. The cut and colour complement fine hair nicely, which is the cause.
The graduated bob is the greatest choice if you have fine hair since you don't have to worry about overworking your fragile strands and the layers add volume without effort.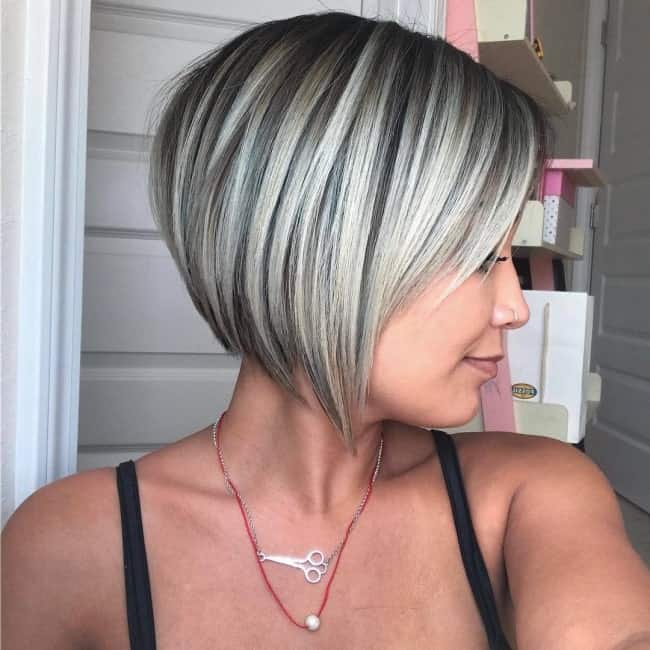 Because the additional curls offer the sturdiness that fine hair typically lacks, this shaggy wavy style looks excellent on fine hair.
Try out this platinum blonde messy bob if you need more evidence that hairstyles for thin, fine hair aren't too simple or uninteresting.
Want to keep your hair short while playing around with a little length? The answer may be a lovely pixie with long bangs.