Having the same hair colour and textures for a long time can result in getting bored. You can try getting the hue of purple to your black and blonde hair. Purple tresses appear classy, stylish, and unorthodox. Because of the wide range of colours available, it may subtly brighten your skin, draw attention to the colour of your eyes, and make you seem younger. Whether you have long or short, thick or thin, straight or curly hair, this article will inspire you on how to style it. Choose the purple hairstyle that best suits your age, complexion, and lifestyle from 10 Purple Hair Color Ideas curated. 
Your hair colour will last longer if you combine various colours of purple. If the colour begins to fade, it won't lose its charm. The dusty purple hair colour will give you the intensified beauty that you craved. Try this hair colour if you are planning a vacation to a beachy location.  
With the multicolour of purple-hued highlights, if you wear your hair down, you'll resemble a mermaid. Your hair will display a sweet rainbow look when it is braided. Won't it look just the prettiest out of all the love? Mixing all the shades of purple will bring a new colour to your hair. 
Highlights a natural brunette's expressive face and emphasises her dark eyes and pale or olive skin tone. The burgundy textures mixed with the dark purple make you appear young yet not odd. The burgundy colour will bring a determined look and purple will add spice to your hair. 
This platinum added with a purple colour palette is ominous and dramatic. Both in person and in pictures, it makes a beautiful impact. Put on some dramatic eye makeup and nice outfits with it. The lilac outfits look amazing with this hair colour.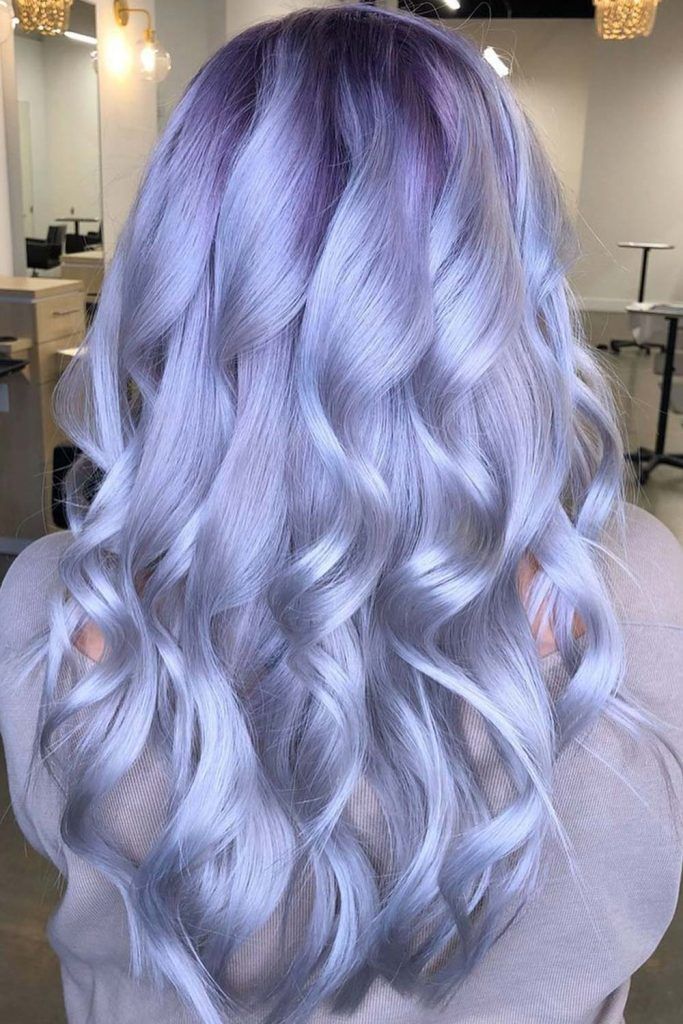 This subtle colour shift appears both feminine and captivating at the same time. It adds body to fine hair and gives a braid an amazing sheen. The hair colour appears splendid with both casual, formal and party-wear outfits. 
Purple undertones in dark blonde hair make it appear cutting edge and interesting. You only need a few purple strands to transform your look from traditional to contemporary. If you are boho chic, you must give this hairdo a try. 
You may experiment with purple highlights in both light and dark hair. Purple streaks look amazing in waves or curls and on long hair. The streaks might all be the same shade of purple or a combination of two to three distinct purples. 
You won't need to see your hairdresser every month because of the gorgeous appearance that deep roots have with this hairdo. It's also a great choice for long ponytails. Half-black and half-purple hair can bring an amazing transformation to your personality. 
Particularly if you have an olive complexion, this combo looks elegant. It produces the most cinematic image when used in conjunction with full makeup and eyelash extensions. This is the most underrated hair colour you would have seen. 
This can be your go-to haircut if you're an artist or just have a passionate attitude. If not, give it a try during gatherings, weddings, or other important events. When purple colour gets added to the hued red it looks flamboyant and makes you look eccentric. 
These were the super chic 10 Purple Hair Color Ideas. Hope you liked the information, to read more like these visit Trendiem.