'Cornrow' hairdo, an image of African people, popped into our minds when we heard this term. It is good to be true, and the hairstyle is somehow hundreds of years old that still has its presence. Cornrow hairstyles protect the frizzy and curly hair that has been tied up for a long time. Depending on the hair length, the hairdo can take 2-3 hours or more to get a complete look. In ancient times, African men and women decorated their cornrow braids with gold beads, strings, and cuffs. 
We have brought the ten Hottest Cornrow Braid Hairstyles For Women 2023 that will help you obtain a modern look to ordinary cornrow braids. 
Zigzag Cornrow Braids
The classic cornrow hairdo is the straight-back braids that can go straight or parallel with the zigzag partitions. In addition, you can create a heart at the side to add more comeliness and love to the braids. This hairstyle looks fantastic on individuals having long hair. 
Small Scalp Braids 
The perfect braiding style that never goes out of fashion, done mainly by African women. You might have also seen this hairstyle famous at beach locations. The hairstyle brings vibrancy to the hair as very few hair strands are taken once a time.  
Beaded Cornrow Braids
Combining cornrow braids with a high loose bun and adding beads in the center creates a stunning version of this hairstyle. The hairstyle is counted as the quickest one for natural afro hair that can save your hectic day.  
Asymmetrical Cornrow Braids 
These thick braids falling to the chin levels can offer new innings to your ordinary cornrows. You can also add funkiness to the hairdo by embellishing the braids with colorful extensions and accessories. The asymmetry followed in this hairstyle carries different reverb.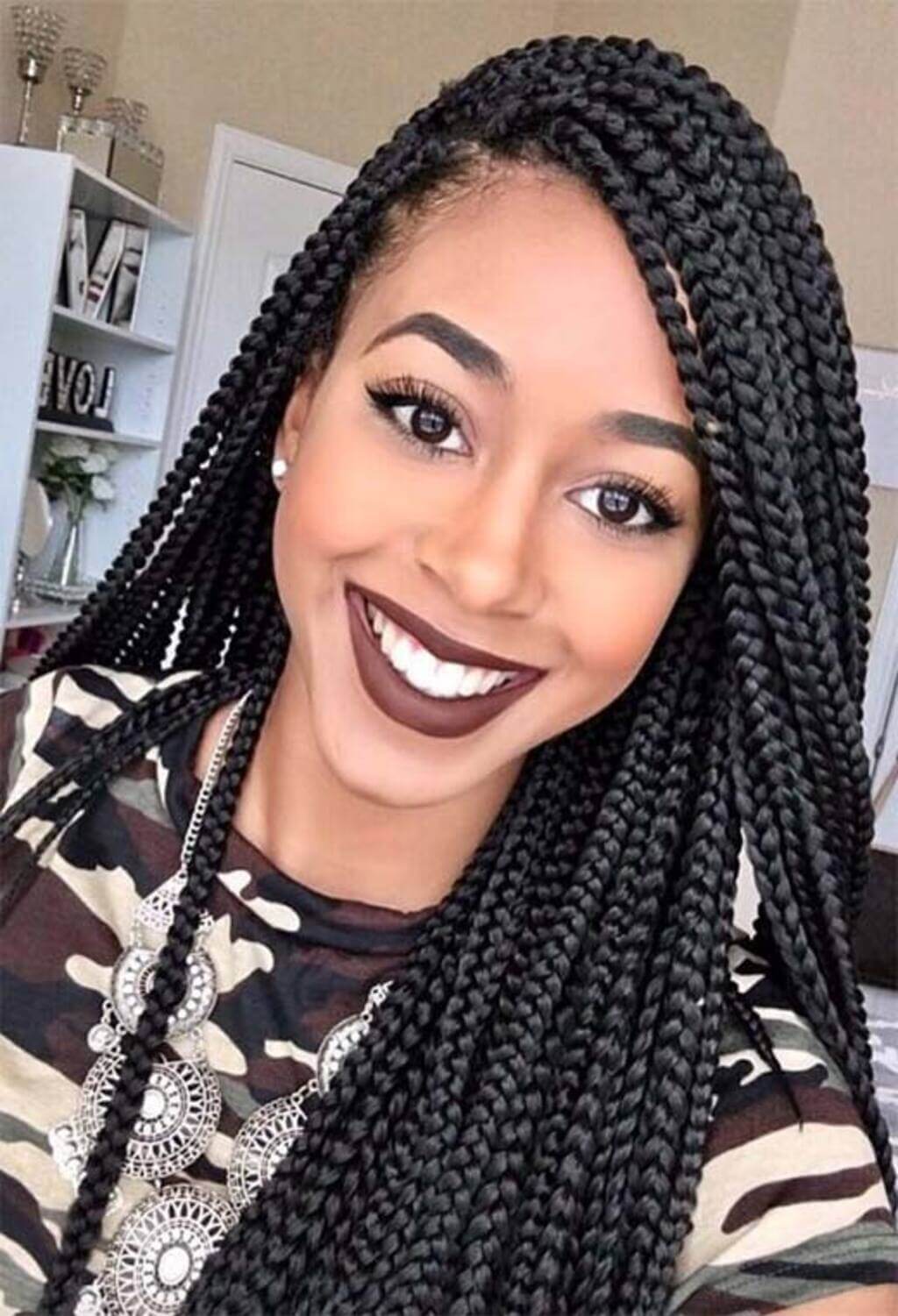 Half Cornrow and Braids 
You can create half cornrows and half braids, and this hairstyle looks good in a thinner version. The half-braided hair can be tied up in a heavy bun done high. This hairstyle looks good on people which healthier hair volume. 
Stitch Cornrows with Low Ponytail
Getting all the cornrowed hair tied up in a low ponytail is an attractive hairstyle that fits apt for corporate meetings. It is an easy hairdo that can also be shifted to low within a few seconds of handwork. Make sure the braids are done neatly to get the premier look. 
Indifferent-Sized Cornrow Braids
Get the traditional braiding technique on with the cornrow braids in different sizes. For instance, you can do one thicker and one thinner braid. It is simple; all you need to do is take the diverse hair quantity to make it more flawless and decorate it with the adornments. 
Side Cornrows with High Ponytail
The hairstyle looks impressive and creative, and the side cornrows add a beautiful look. You can stand out from the herd with this hairdo. Only a side portion of your hair is cornrowed, and the other strand is left open. To bring a more defined look, get the available hair straightened.  
The Four Cornrow Braids
If you already have highlighted or funky-colored hair, then the four cornrow braids will look superb. Then, at the front, get a few hair fringes done on beachy waves. It will bring a final appearance to the aura. 
Normal Braids with Cornrow
A hairdo pulled off by many celebrities in the past few months. It is also counted as a hairstyle that expresses feminine power and a courageous personality. To make this hairdo, you can add extensions if you do not have long hair.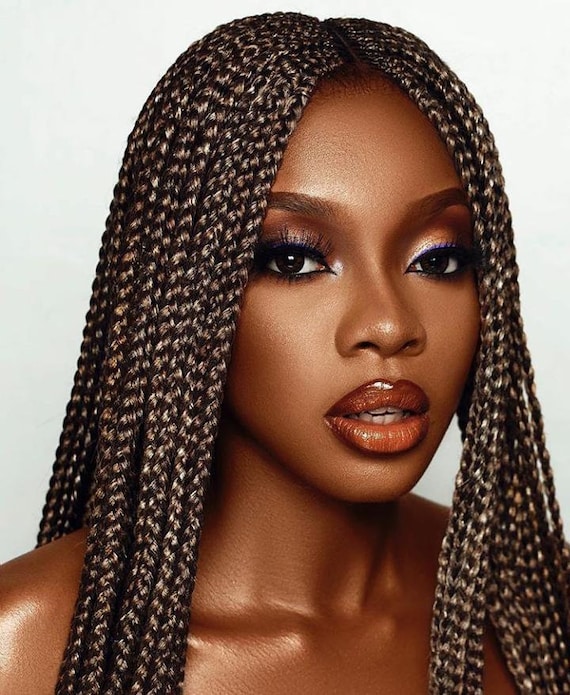 These were the ten easy and Hottest Cornrow Braid Hairstyles For Women 2023. We hope you liked the information, to know more about them visit Trendiem.