Summer is here, and it's time to embrace the effortless beauty of beachy waves.  Whether you have short or long hair, there are plenty of ways to achieve those coveted beachy waves. In this blog post, we'll explore the Top 47 Beachy Wave Ideas to help you rock the perfect summer hairstyle. These relaxed, tousled hairstyles are perfect for creating a laid-back, sun-kissed look that captures the essence of the season.
Sea Salt Spray Magic 
One of the easiest ways to achieve beachy waves is with the help of sea salt spray. Simply spritz it onto damp hair and let it air dry or use a diffuser to enhance the texture. The salt adds grip and enhances natural waves, giving your hair that effortless, beachy look. For added volume, flip your head upside down while blow-drying or use a curling wand on random sections.
Classic Braids for Waves 
Braiding your hair before going to bed is a timeless technique to wake up to beautiful beachy waves. Divide your hair into two sections, braid each side, and secure it with elastics. In the morning, gently unravel the braids and run your fingers through the waves for a relaxed and natural look. Apply a texturizing spray or dry shampoo to enhance the waves and add extra volume.
Heatless Headband Curls 
If you prefer a heatless option, try the headband curls technique. Dampen your hair slightly, place a soft, wide headband on top of your head, and tuck your hair into it section by section. Leave it overnight or for a few hours, and when you remove the headband, you'll have gorgeous waves. Spritz some hairspray to hold the style in place, and you're ready to enjoy those beachy vibes.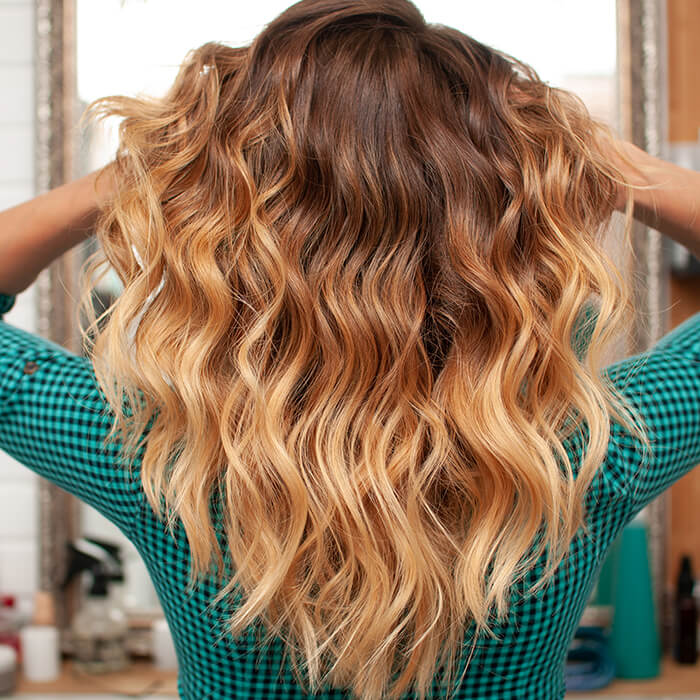 Salt-Free Beach Spray 
For those with dry or damaged hair, a salt-free beach spray can be a gentler alternative to achieve beachy waves. These sprays contain hydrating ingredients like aloe vera or coconut oil to provide moisture while creating texture. Apply the spray to damp or dry hair, scrunching and tousling it for that effortless, wavy look. This method works well for all hair types and lengths.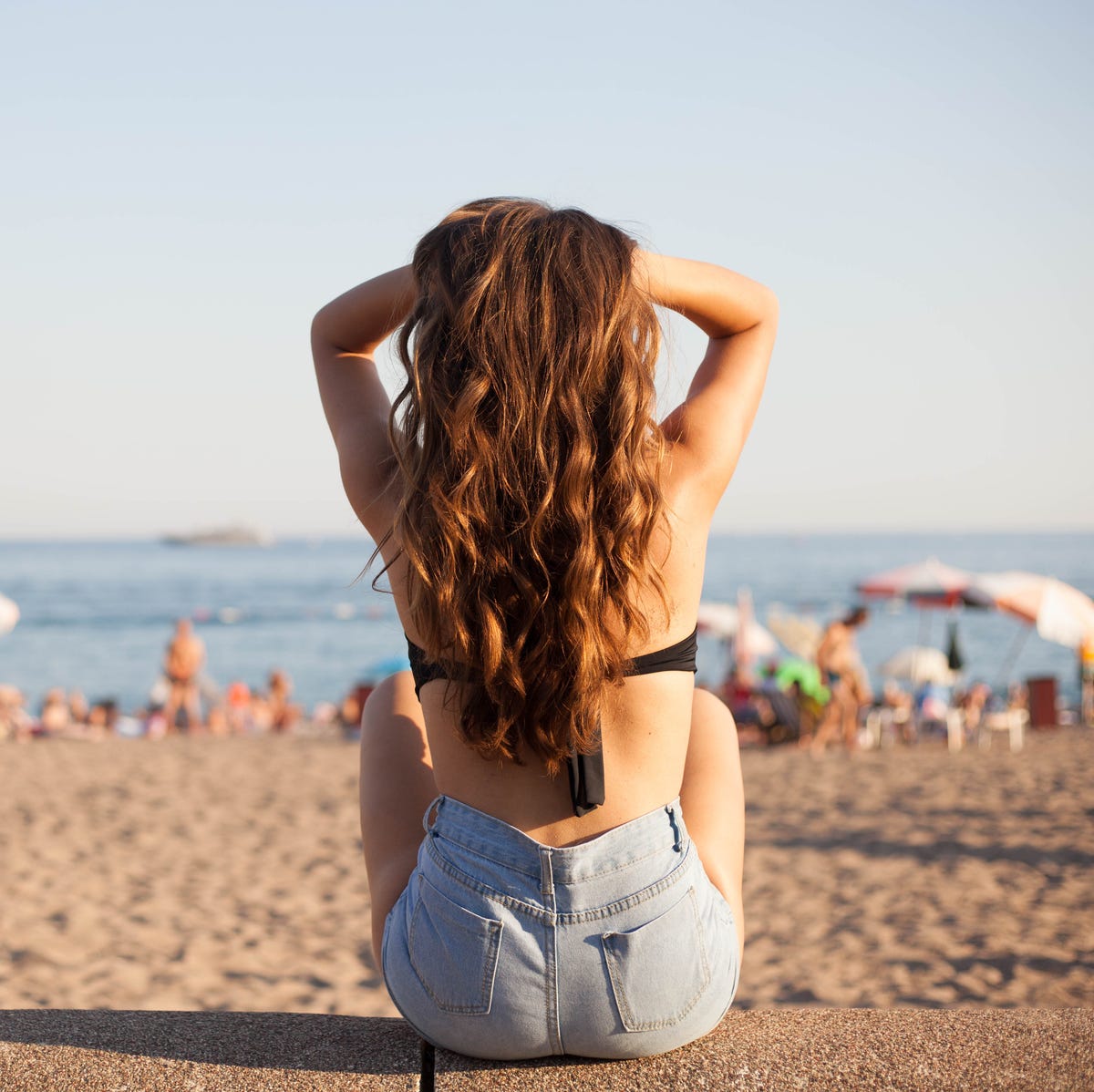 The Sock Bun Technique 
Who knew that a simple sock could give you beachy waves? Cut the toe off a clean sock and roll it up into a doughnut shape. Dampen your hair and tie it into a high ponytail. Pull your hair through the sock bun and roll it down towards the base. Sleep with the bun overnight or wait a few hours before unraveling it to reveal stunning waves.
Beachy Waves with a Flat Iron 
While a flat iron is typically associated with sleek, straight hair, it can also be used to create beachy waves. Start by applying heat protectant spray to your hair. Take small sections and twist them away from your face, running the flat iron down the twisted section. Release the twist and repeat throughout your hair. Finish with a texturizing spray for a more lived-in look.
Overnight Salt Spray
For those who don't mind a little bit of prep work, you can create your overnight salt spray. Mix warm water with a teaspoon of sea salt and a few drops of hair gel or oil in a spray bottle. Shake well and spritz onto damp hair. Braid your hair or twist it into a bun and sleep with it overnight. When you wake up, undo the braid or bun to reveal beautiful beachy waves.
Conclusion
These were the Top 47 Beachy Wave Ideas by Trendiem, to get the best outlook for the summer breeze try one of the given ideas. Read more such information on our website.