Do you find yourself debating whether to wear your hair up or down? To answer this age-old query. We've listed the top haircuts and hairstyles for each type of neckline that you undoubtedly already own. You need to know which hairstyle complements each of them, whether it's a daring halter dress or a timeless round-neck shirt. View these Top 10 Hairstyles To Suit With Neckline Dresses.
Floral Bun Updo with Boat Necks
Boat neck dresses have a classic appeal. Because they are frequently worn by royal ladies, a sleek updo and a bateau neckline go together flawlessly. If your hair is too short for a full bun or just because you like the look of flowers in your hair, add a floral accent.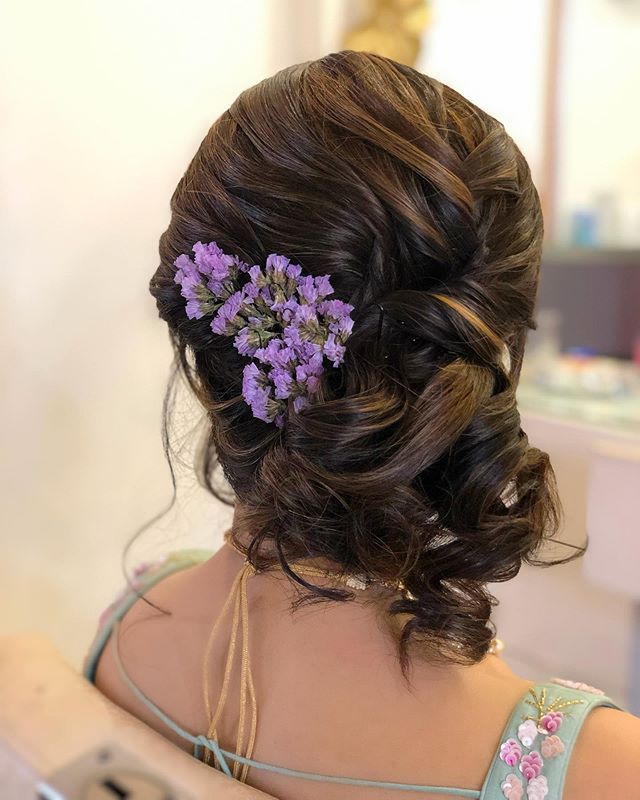 Bandana Pony for Off shoulders
Having your shoulders exposed and your hair in a high ponytail screams "feminine." The sweetheart neckline is made more intriguing by wispy bits and waves in the hair. To add colour and a dash of excitement, pair it with statement earrings and a bandana of poppy colours.
Up High Volume Bun on Spaghetti Straps 
Avoid covering the delicate spaghetti straps as they bring a beautiful appearance to the maintained neckline. Instead, draw your hair back from your face with a fun braid or half-bun and let it cascade down your back. A loose bun ties it altogether if you prefer to wear hair up for a boho look.
Beachy Waves on Round Necks
Simple and charming are round necklines. Depending on the dress, a variety of hairstyles can be worn here, but letting your hair down to flow around the neckline is a great way to add some flair. With only a touch of the appropriate product.
Straight-across necklines on strapless dresses are stylish and offer a sensual peek of the collarbone, which you may want to show off. However, because they might make you appear naked, au naturel is occasionally the finest choice. Keep your medium-length hair flowing and use day-old curls for a more natural appearance.
Bun Updo with Turtlenecks
To contrast a turtleneck's more professional appearance, keep the hairdo loose and lighthearted. When you wear your hair up or down and keep it traditional, turtleneck dresses are a statement. Any unstructured hairdo will minimise the clothing.
Double Braid for Boat Necks
A hairdo that highlights the broad shoulders of a boat neck dress is appropriate. By adding a double braid to a chic ponytail with a bouffant, you may play up your finest side. A few face-framing accessories and voluminous curls added to the look with lots of accents bring it all together.
Consider a mid or high ponytail with unkempt fringe and waves, like this one, to go with a casual long-sleeve dress. This haircut does highlight the features of a high neckline and allows for strong makeup and jewellery.
Pinned Updo for Round Necks
The simplest and most typical necklines you can encounter are round. They look good on all women and draw the eye to the remainder of the dress's embellishments rather than the neckline itself. Perfect for a celebratory celebration or New Year's Eve.
10 . Rolled Updo for Halter Necks
Halters are especially flattering on ladies with long necks because they include a top loop that wraps around the neck. As long as they don't hide the halter, lengthy hairstyles can vary to complement the dress. Any hairdo may rapidly go from 0 to 60 thanks to hair accessories.
Thank You For Reading!
These were the Top 10 Hairstyles To Suit With Neckline Dresses by Trendiem. For more information on haircuts and hairstyles visit our website.